Submitted by
Andrew T Curtis
on December 2, 2016 - 11:00am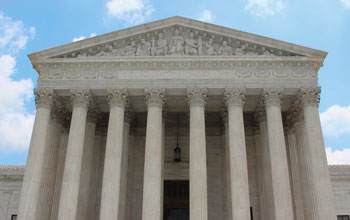 One of the scariest things anyone can do in life is go to court. Normally when people think of going to court they think of the scariest events in life, like divorce, criminal charges or a lawsuit. Many people hesitate, sometimes for years, to file bankruptcy and take care of their debts because they think filing bankruptcy means going to court. But is this true?
Does filing bankruptcy in Utah mean I need to go to court?
No! Over 95 percent of our clients at Lincoln Law do not need to go to a court hearing during their bankruptcy.
And in those rare instances when clients may need to attend court, we know beforehand and let them know before we even file their case.
Here are the factors we, and other capable bankruptcy attorneys, review to determine whether you need to go to court.
Reasons You May Need to Attend Court in Your Case (in order of likelihood):
You have filed several bankruptcies within a short period of each other.
You have a business with sophisticated, unique issues.
You have an asset you would like to keep but your debt to income ratio even after the bankruptcy discharges the debt you are letting go is very tight.
You have failed to comply with timelines provided by your bankruptcy attorney or the court.
There are other reasons that could bring you into court but these are the main ones, and really the only ones you should concern yourself with unless your bankruptcy attorney has flagged additional possibilities.
A Word of Advice
You have held anything back from your bankruptcy attorney, the certainty of even the best bankruptcy attorneys answer will be put into doubt. This is why it is important that you select a bankruptcy attorney that you trust and respect, and that you be completely open and honest in describing your situation with that attorney. The relationship between a bankruptcy attorney and his client is incredibly protected, both by the law and by the standards of attorney professional conduct. So, please, be honest and feel safe in this relationship so that you can be certain and rest assured that the attorneys answer about you going to court or not is correct.
341 Meetings Are Not Court
Many clients confuse going to court with attending a 341 meeting. 341 Meetings are NOT COURT.  They are much less stressful than court, and we have written about how 341 Meetings work so that you can feel confident and safe attending these meetings.