Submitted by
Maria Gonzalez
on May 25, 2010 - 6:18pm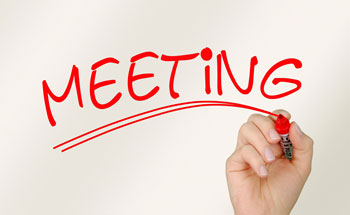 One of the most unnecessary stressors for a bankruptcy client is anxiety about the 341 meeting.  Here are five reasons to be excited about the 341 meeting.
1. It won't take long. Most 341 Meetings will only last 3-5 minutes. The trustee will usually ask a few (yes, only a few) questions regarding your case, most of which are routine.
2. There's only one of them. In chapter 7 bankruptcy, there is only one meeting that you will need to attend and after that, it will be a waiting process until you receive your discharge papers and say goodbye to your debts.
3. Odds are, your creditors won't show up.  They will miss their last chance to ever talk to you about your debts. This meeting is a chance for creditors to ask any questions regarding your debt with them, but the good news is, they usually don't show up. In the very rare times (less than 3% of my cases) that they do show up you can feel safe because your attorney will be there to support you all the way.
4.  Your attorney will be there with you. If you have any questions, concerns, fears etc. there is no need to worry because your attorney will be there next to you supporting you with any issues that may come up. This is why you hired an attorney, remember? To help you relieve some stress and rely on your attorney for help.
5. Its usually the last appointment in your case! After your short 341 meeting very few cases require any more appointments. You will simply wait another 2-3 months to receive your discharge and that's it! Congratulations you have a fresh new start.
So take a deep breath and begin to get excited about the 341 Meeting!