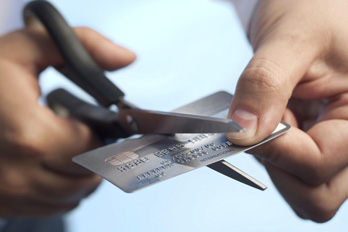 There are options available to overcome financial hardship and get a fresh start. For many, Chapter 7 bankruptcy can provide the quickest and most cost effective relief possible.
The Benefits
The idea of filing for bankruptcy can seem frightening at first—but in reality, filing bankruptcy is often far better than continuing to struggle with overwhelming debt. Here are a handful of the benefits provided by Chapter 7 bankruptcy:
Completely eliminate your liability on many types of debt, including credit cards, medical bills, payday loans, other unsecured debts as well as secured debts should you choose to surrender the related asset(s).
The "automatic stay" is provision of the bankruptcy code that instantly stops collection efforts such as phone calls, lawsuits, garnishments, repossession and foreclosure.
Exempt property from being liquidated, including your residence, rental property, land, vehicles, household goods, furniture, clothing, jewelry, heirlooms, pets, workers compensation claims, retirement accounts and in some states even cash.
The entire process usually takes no more than 90 days from start to finish.
The Process
The bankruptcy process can be complex, especially without the guidance and support of an experienced bankruptcy attorney. Here's the process boiled down to the major steps:
Initial Consultation: Find out if Chapter 7 is really the best option for you.
Retain an Attorney: Technically this step is optional, but it can really help fill in the gaps between these steps and can go a long way to improving the chances that your case will be successfully and optimally discharged.
Document Collection: To properly file your case several documents and key information is needed, such as property assessments, pay-stubs, tax returns, a list of living expenses, debts, assets you have bought or sold in the last two years and more.
Case Preparation: Our staff will review and compile your paperwork in line with the goals we've established early on in the process. Documents are reviewed and prepared for filing with the bankruptcy court.
Signing & Filing: You will review the paperwork with the attorney to ensure you understand the statements, information and remainder of the process. We will file your case, which officially starts the automatic stay (see #2 above)
341 Meeting of Creditors: You need to appear in court, fortunately if you hired an attorney it's likely that the will appear in court with you. Here you will meet the trustee (court appointed attorney that will review your case), and potentially creditors that want to dispute the case (though this is very rare).
Discharge: The creditors divide the proceeds of the sale of assets (if any were non-exempt) as payment in full for the debts. The court declares the debtor free of all dischargeable debts and the case is successfully closed!
Who Can File?
So what's the catch? Not everyone is eligible to file a Chapter 7 bankruptcy. You must qualify for what is known as the means test, which is a measurement of your income over the last six months versus the median income for a family of equal size over the same period. If your income is equal or less than the median income, you are eligible to file for Chapter 7.
If you do not qualify under means test, it is essentially determined that you have enough disposable income to pay back a portion of your debt. You would need to file a Chapter 13 bankruptcy instead, which provides a structured reorganization (and usually a drastic reduction) of debts.
Finally, you cannot file too soon after a previous bankruptcy. The length of time is dependant on what chapter you filed as well as the outcome of the case. The duration can be anywhere from immediately to up to 8 years.
Getting Started
When considering if bankruptcy is the right choice for you, the first step should be to call a bankruptcy attorney in your area. Many attorneys offer a free initial consultation to discuss your various options. At Lincoln Law we will lay out all of your options, and ultimately recommend the best course of action to overcome your struggles and reach your goals. Learn about what bankruptcy can do for you - give us a call today.