Submitted by
Lou G Harris
on January 24, 2017 - 5:42pm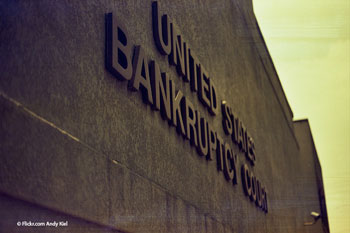 The number of Utahns who filed for bankruptcy increased 11 percent in December of 2016 from December 2015.
According to BankruptcyWatch President Lance Wickham, the U.S. Bankruptcy Court for Utah received a total of 793 filings during December of 2016, up from the 708 bankruptcy petitions from the same period a year ago. "Filings were up during December but given the recent election results it is anyone's guess if that will continue into the next year," Wickham said.
Despite the December increase in bankruptcy filings, the trend for the year was in Utah's favor. Bankruptcy filings in Utah for all of 2016 were down 4 percent, and although the volume hit a plateau last summer it trended downward the rest of the year except for December.
Nationally, bankruptcy filings decreased 6 percent in the month of December of this year as compared to December of last year, according to the American Bankruptcy Institute.
When asked to explain why Utah's trend for bankruptcy filings differed from the national trend in December, Andrew Curtis, a Partner at Lincoln Law, one of Utah's largest bankruptcy law firms, said that Utah filings likely increased "because the December, 2015 filings represented an almost historic low, and it would be unusual for filings to remain at one of the lowest points."
Despite the decrease in filings overall in 2016, Utah December bankruptcy numbers remain extraordinarily high, with the state claiming the fourth highest filing rate per capita in the country — 4.09 petitions for every 1,000 residents.
The average nationwide per capita bankruptcy-filing rate for the month of December 2016 was 2.48 petitions for every 1,000 people, according to the American Bankruptcy Institute.
Of the 394 Utah consumers who sought bankruptcy court protection from their creditors during December 2016, 50 percent filed for Chapter 13, according to BankruptcyWatch Chapter 13 gives consumers — typically wage earners — the opportunity to formulate a plan to repay their obligations over time. The remaining 50 percent filed for Chapter 7 bankruptcy.