Submitted by
Andrew T Curtis
on September 19, 2016 - 9:26am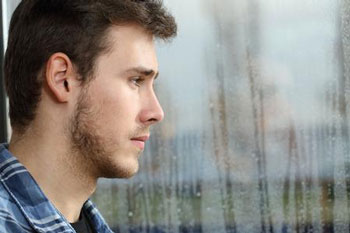 When I decided to ask my Wife to marry me I felt pressure to purchase a ring that – at the time – was way too expensive for me. I loved her – so why wouldn't I do everything I could to show my love? Right? I had access to credit. The bank reassured me that it would be easy to repay. Well, I was wrong. I made a stupid decision. I went into debt. I went into debt at the wrong time for the wrong reason with little to no income to pay it back. And that ring? Well, it was a really nice ring but my Wife later lost it – twice! (….a great story for another day).
The debt for that ring was hard to pay off. I remember struggling to pay back the debt and feeling like a failure. The harder I worked the more difficult it seemed. My entire paycheck was gone before I even received it! I had no control over my finances because the creditor controlled me.
Feeling ashamed for our debt is a real thing.
Don't believe me? Check this out:
www.debt.org - "Money is also intimately linked with our inner lives. Its presence, or lack thereof, has profound physical, mental and emotional repercussions. Perhaps in more ways than we would like to admit, money has tremendous power over us. … Any of the aforementioned negative emotional responses to debt may be serious enough to require medical or psychological intervention."
National Foundation for Credit Counseling – "[C]onducted a poll asking participants to finish this sentence: "I'd be most embarrassed to admit my…" And respondents made it clear that debt shame in the United States is worse than even diet shame. A whopping 37% of people answered that their credit card debt was the most embarrassing, followed by 30% of respondents admitting they wouldn't want to fess up to their credit score. Weight made only 12% of people sweat, and came in a distant third place."
I don't think anyone is immune to money problems. So I assume that you've all had some type of similar situation. Being in debt at the wrong time for the wrong reasons. You may or may not be to blame for the money issues (e.g. medical debt), but you know what it feels like to stay up late at night wondering how you're going to get out of the situation you're in.
You know what it feels like to feel there is no way out. You know what it is like to think about your debt hour after hour. You lose sleep over it. You think that people close to you judge. You may ever start to think that you are less of a person because of it.
Now, imagine being in that type of situation and then having a debt collector call you and appear to confirm to you all of the irrational fears mentioned above. You may be told that you are a terrible person. That you did this to yourself. That your family is embarrassed because of you. And for some reason, there are thousands of us who believe these debt collectors! A client recently told me that a debt collector threatened to call the police and have her arrested for not paying a debt! Can you believe that? It happens more than you would think.
It's been my life's work and passion to help people realize that no matter what life has thrown their way they shouldn't feel embarrassed or broken when it comes to debt. I stress over and over to my Clients that they should not despair – there is almost always a way out that doesn't turn out to be nearly as bad as they might think.
Sometimes the way out is bankruptcy and sometimes it is not. It all depends on the situation. Regardless of whether my clients end up filing for bankruptcy – all of us have the following rights when it comes to harassing debt collectors. To provide some sense of relief, here are some quick basics on the rights you do have:
The Fair Debt Collection Practices Act (FDCPA) is a federal law that can prohibit debt collectors from using practices that may be abusive, unfair or deceptive. In addition to the Federal law, your state should have a consumer protection statute that can also prohibit deceptive practices as well as unfair or unconscionable practices. You should become familiar with both the FDCPA and your state's consumer protection law(s). A good way of doing so it to schedule a consultation with a local attorney
Make them prove it: If you receive a phone call from a debt collector demanding payment, demand to receive proof of the debt. Simply paying out of fear can be costly. You may be waiving your statute of limitations defense or paying a debt that doesn't belong to you! A jury recently awarded a Kansas City woman $83 million against a debt collector suing for wrongfully suing her for a $1,000 credit card bill that wasn't hers.  
Phone Call Limit: I don't believe any Court has ruled on a specific number of calls per day that would be prohibited. A court would likely look into the situation on a case-by-case basis to determine if the debt collector's calls were harassing. In general, the FDCPA prohibits debt collectors from calling you with excessive frequency. This would include repeated calls or continuous calls so as to be annoying, harassing or abusive. Obviously, if a debt collector calls with a series of calls one after another this would be prohibited
Contacting you at work: The FDCPA allows a debt collector to call you at work unless the debt collector knows - or has reason to know - that you or your employer prohibit such contact. Simply telling the debt collector to stop calling you at work should do the trick. However, if you can get the request in writing you would be better off
Calling your cell phone: The FDCPA can prohibit debt collectors from calling your cell phone in certain situations. For example, a debt collector cannot call you at an inappropriate time. If you inform the debt collector that the call was made to your cell phone while you are at work this is an inappropriate time. Another federal law, the Telephone Consumer Protection Act can also prohibit certain debt collector contact to your cell phone
There are recent attempts to fix the wrongs committed by debt collectors. Debt collection practices are so horrible that the "U.S. Consumer Financial Protection Bureau has proposed new rules for the debt collection industry that include limiting collectors' communication with debtors."
Law changes can take time. So, until the laws tighten up on debt collectors use these tools and stop shaming yourself. There is a way out. And the way out will be easier than you think. Don't let your debt define and control you!

If you feel you need help and direction reach out to an attorney who is a member of the National Association of Consumer Advocates (NACA). NACA includes attorneys, law professors, and law students whose primary focus is the protection and representation of consumers. NACA members have represented hundreds of thousands of consumers victimized by fraudulent, abusive, and predatory business practices.