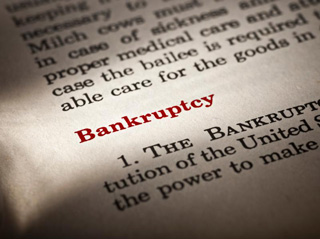 To that end, Chapter 11 has two entirely separate aspects. First, Chapter 11 empowers the debtor to operate without a number of restrictions imposed by pre bankruptcy contractual commitments and to shed contractual obligations that are a burden upon the business. Second, creditors can allocate the enterprise values by majority vote as long as certain basic criteria are met.
In a traditional Chapter 11, the debtor initially focuses its attention on maximizing the value of the enterprise. Cash is king and, consequently, the debtor, before filing, arranges for post-bankruptcy financing, either from existing lenders or from third parties. Debtor-in-possession financing has become its own art form.
Altogether, that makes for a total of 1,905,723 foreclosure filings — default notices, auction sale notices and bank repossessions — reported on 1,528,364 American properties in the first six months of 2009. Compared to the same period last year, the number of total foreclosed properties rose nearly 15 percent.