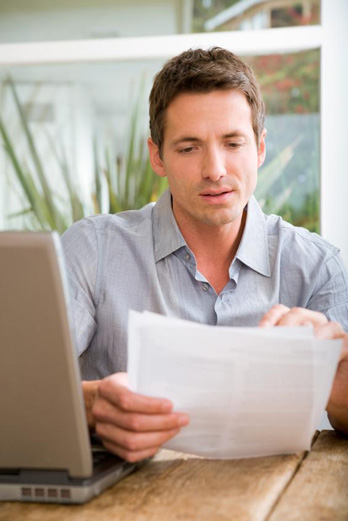 Are you considering filing for bankruptcy? If so, it can help to understand the steps of the process before you begin. At Lincoln Law, we try to make sure your experience is stress-free and transparent to give you the peace of mind you're likely searching for. This is a brief explanation of Chapter 7 Bankruptcy, detailing each visit and what to expect at each stage of the process.
Initial Consultation
When you arrive for your free consultation, you will have the opportunity to discuss your financial situation with a bankruptcy professional. It can help to bringing forms such as tax returns, pay stubs, and a list of your debts, but it's not required. Consultations generally last between 30-60 minutes, depending on the complexity of the case. The purpose of this visit is to equip you with an understanding of your options - both bankruptcy and otherwise.
Retainer
If you decide that bankruptcy is your best option, you can hire us as your attorney. Hiring an attorney is called retaining, which is basically a down payment for legal representation - this is typically only $200. You will also receive some documents that will need to completed before you return to our office for your next visit. Perhaps one of the best things you will hear during the consultation is that you can now refer all debt collectors to our office immediately, without having to deal with them anymore. From this point forward, we will manage that headache and stress for you, so you can be well on your way to freedom.
Document Collection
This meeting is important but fairly straightforward for the client. You will meet with one of our paralegals, who will verify that your documentation is complete and in order. If this is the case, all forms will be scanned into our computer system and returned to you. We will then have all necessary documentation to proceed with your case. Behind the scenes our staff will prepare your bankruptcy petition with all the relevant information and prepare it to be filed with the bankruptcy court.
Signing & Filing
Your final in-office visit will occur several days following the final document collection. During this visit, you will review the petition (which is now ready to file with the court) with your attorney. This petition details your situation, which will be reflected by the information you have provided through the collected documentation. Once you have reviewed, approved, and signed the petition, our attorneys file it with the court through specialized bankruptcy case software. This day signifies the official filing of your case, at which point you gain the awesome power of the automatic stay which prevents your creditors from attempting to collect their debts.
Following this visit, there will be a waiting period of approximately a month. We will monitor and handle post-petition communications with the bankruptcy trustee and your creditors, including motions and amendments.
341 Meeting of Creditors
This meeting takes place at the bankruptcy court house. You, with the help of your attorney, will answer questions posed by the trustee to ensure that everything is accurate and in order. Although this meeting is relatively short, often taking less than 15 minutes, it's one of the most important moments of your case. Any appearing creditor attorneys may also make sure that the petition has been submitted properly and is a true reflection of your financial situation.
Following this meeting, a 60-day waiting period will occur, during which time the petition will be taken into account and reviewed by the court. Your debts will then be discharged and your case will be complete! Your new debt-free life will begin.