Submitted by
Anne Y Shiau
on October 26, 2016 - 10:10am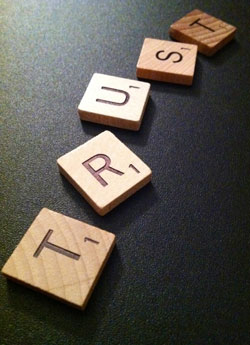 The great thing about hiring competent counsel and doing your due diligence up front is that you should be able to trust your attorney and the advice they give you.
If, after retaining your attorney, you start questioning and wondering if you made the right choice, you should contemplate why.  You have an absolute right to a second opinion but the fact that you are seeking a second opinion speaks to a larger problem.  
Why do you want hire a new attorney?  Does your attorney not respond to your questions within 3 business days?  Does your attorney not respond to your questions at all despite repeated attempts over a week to reach them?  Or do you just not like the answer they are giving you?  If you trusted them enough to hire them at the beginning of your case, what has changed since then that you no longer trust what they are telling you?
When calling around for a second opinion, it is important to immediately disclose on the phone that you are already in an active bankruptcy case and who your attorney is.  The list of established, competent bankruptcy attorneys in any given area is limited.  Therefore, local bankruptcy attorneys know each other, recognize each other, and know each other's reputation.  The person you call for a second opinion can tell you whether the attorney you retained is respected in the community and whether the legal advice they have given is correct.
Obviously, the best scenario is to do your homework before hiring counsel.  Check out online reviews and ask your friends and neighbors for a referral.  Remember, you often get what you pay for, so be alert for things that sound too good to be true.  Beware of attorneys that offer to file your case for very little or no money upfront or give you a quote that is significantly lower than everyone else.  Once you have found that ideal attorney, met with them, and decided to hire them, you should be confident in your choice and be able to trust your attorney and follow their advice and instructions.