Submitted by
Andrew S Gustafson
on September 10, 2014 - 6:17pm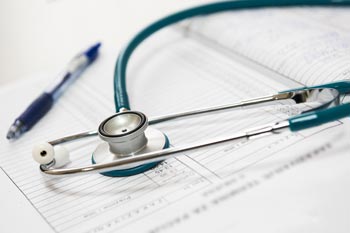 The pain doesn't always stop after you make it home from the hospital. Your body may feel fine, but deep down your mind continues to stir with the stress of mounting medical bills. After paying for your trip to the ER, the abundance of tests, consultations, supplies, room, hospital staff, plus the doctor's bill, your wallet is done for. Fortunately, there are a number of things you can do to prevent, reduce, or even eliminate your financial headache. 
Solutions to your Medical Debt
Medical Bankruptcy
Bankruptcy was designed to provide hope and relief to those in unexpected and unfortunate situations, like dealing with medical events. In fact, CNBC reports that medical bills are the number one cause of filing bankruptcy, affecting nearly 2 million people each year. One of the reasons people choose bankruptcy over other options is because of its potential to wipe out almost any debt. Bankruptcy laws are also designed to protect your property, so in most scenarios you don't have to worry about changing your way of life. There are two bankruptcy related options for eliminating the debts, medical or otherwise, that you've accrued.
Chapter 7 Bankruptcy
Filing for a chapter 7 bankruptcy is usually the quickest path to becoming debt free. A chapter 7 is typically best for those earning a modest income and that own assets with limited equity. Once your papers are filed, federal law provides you with protection from your bill collectors and any legal actions, such as foreclosure, repossession or wage garnshment. Typically within 3 months, the court 'approves' your case and your debts are wiped away.
Chapter 13 Bankruptcy
In certain instances, you may be ineligible to file a chapter 7; this can generally be attributed to a high level of income, property, or possessions. Chapter 13 bankruptcy essentially forces your creditors and bill collectors onto a payment plan that you can actually manage. This payment plan lasts between 3-5 years, at the end of which time the remainder of your debt is discharged (eliminated). The court manages your payment plan, so you won't have to deal with aggressive debt collectors and legal actions. Chapter 13 bankruptcy often results in debtors paying back a small fraction of what they owe while keeping most, if not all of their assets.
Determine The Solution For You
Don't beat yourself up if you feel like you're in a financial rut - sometimes life just happens. What you should do is take charge of your situation. Where are you, where do you want to be, and what does the path to get there look like? If you think bankruptcy may be an option for you, call Lincoln Law today for a free, no obligation consultation. We'll evaluate your financial options and see if Bankruptcy could be the cure for your medical woes.