Free Consultation: We will review your situation at no obligation and in great detail to determine your best option based on your current financial situation and goals.
Retain: Becoming our client will unofficially start the bankruptcy process. Our professional bankruptcy team will help you each step of the way.
File: Once your case is filed, virtually any legal action against you will stop immediately. You could be completely debt-free in as little as 3 months!
Why Choose Lincoln Law?
Lincoln Law was established to provide relief to those in debt. That's why our attorneys have focused on bankruptcy law. And that's how we've helped thousands of families regain control of their finances and live debt-free again. But our commitment to providing relief goes well beyond simply getting our clients back on their feet. The bankruptcy attorneys at Lincoln Law are constantly developing solutions to improve the quality, speed and relief of the bankruptcy process. In fact, our firm has collaborated with leading bankruptcy lawyers and firms around the nation in order to provide better solutions to our clients. So, if you're looking for a dedicated Utah bankruptcy or California bankruptcy attorney, you've come to the right place.
Do you want to be debt free?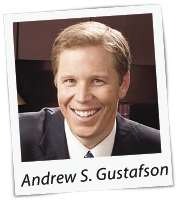 You may be visiting this website searching for a solution to an overwhelming debt burden. If so, then rest assured that we've already helped thousands of families break free from their debts and get back on the track to financial freedom. To many, bankruptcy is clouded in myth and misconception, so I invite you to read more about how bankruptcy really works. In addition to these resources, we offer a free initial consultation - we will review your situation and layout a customized debt elimination plan that fits your needs. So forget the rumors - get the facts - Call our offices today and take the first step toward a debt-free life.
Sincerely,